Lillie Evans of Crynallt Primary School is the winner of the 2022 Platinum Jubilee Poster Competition
The Royal Commonwealth Society of Wales (RCS Wales) conducted a poster competition for celebrations of the Queen's Platinum Jubilee. Pupils participated from schools throughout Wales. Forty highly commended, eleven finalists, and a winner was chosen with the help of eight judges from diverse backgrounds.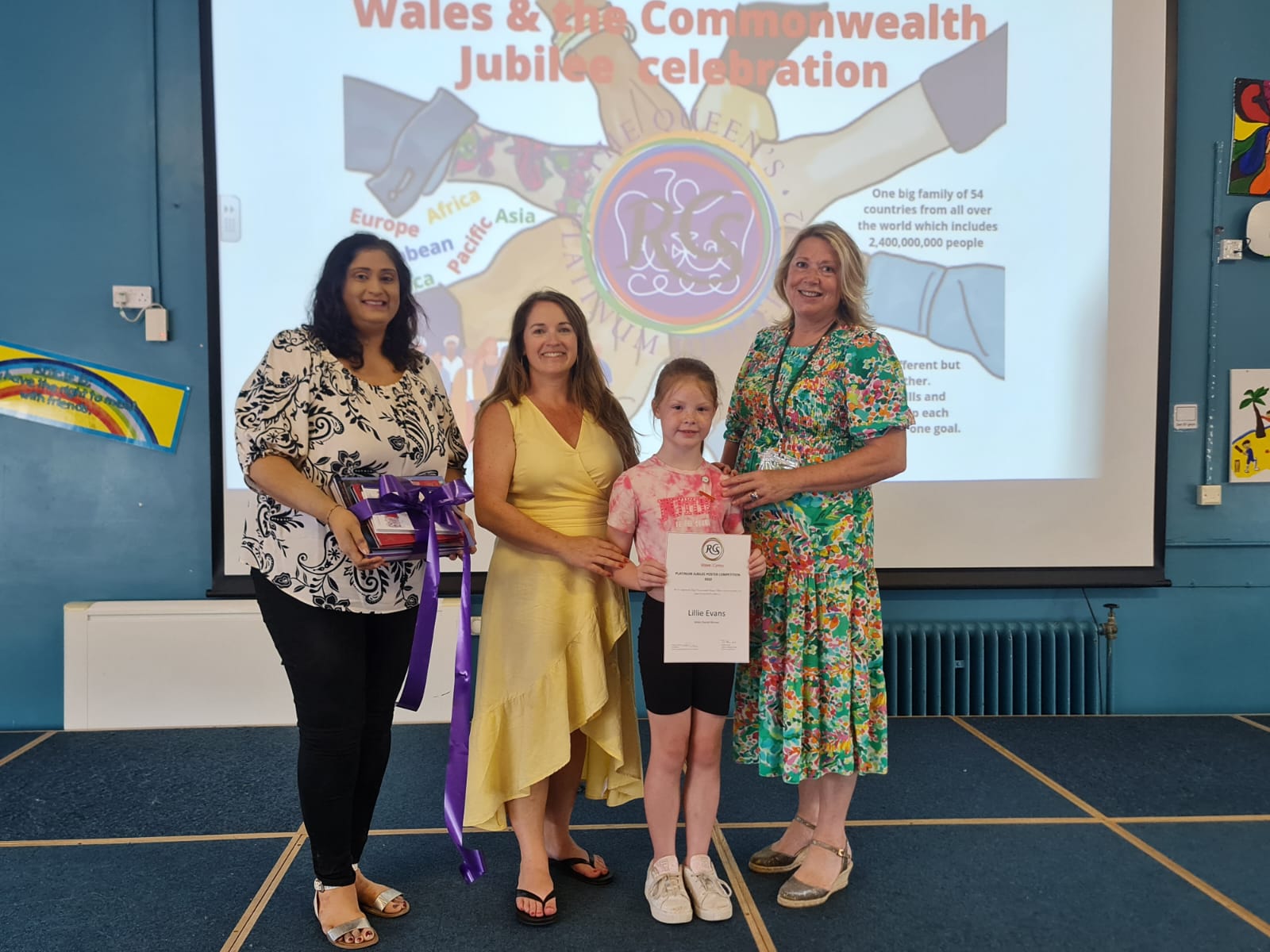 Lillie Evans from Crynallt Primary School was selected as the poster contest winner for 2022.
On July 19, 2022, a team from RCS Wales led by its vice-chairwoman Mrs Shefali Verma, and treasurer, Mrs Debbie Field, visited Crynallt Primary School in Neath to present Lillie Evans and the school administration with a certificate and a reward. Lillie Evans's class was requested to attend the Welsh Assembly along with RCS Wales in September due to her outstanding artwork, which shows the diversity of the Commonwealth.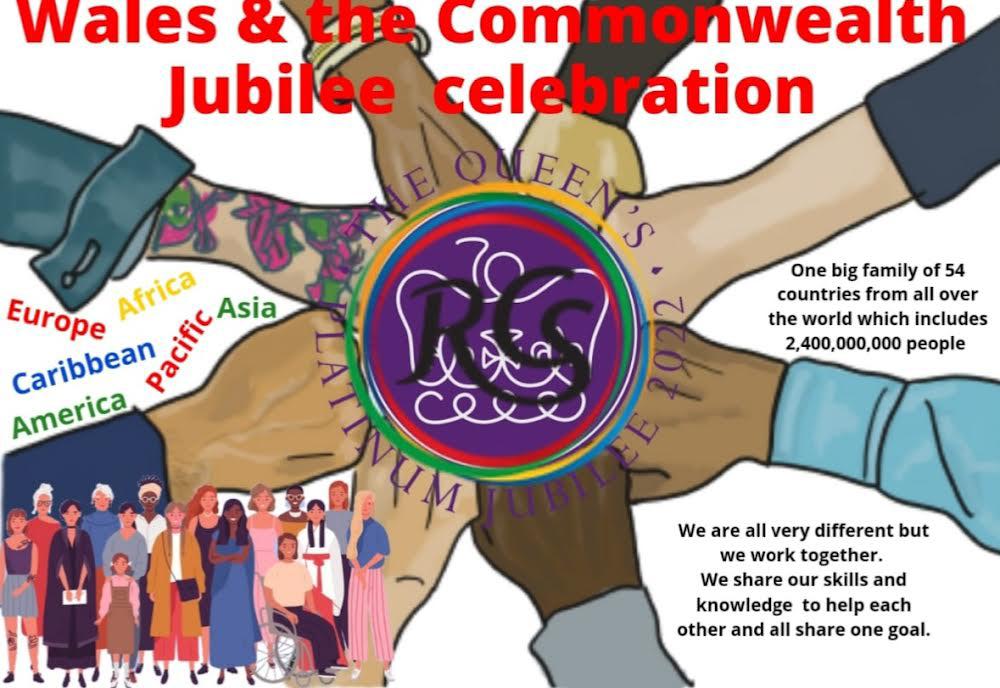 Lillie Evans's poster represents diversity, equality and inclusion of the Commonwealth's people, religions, genders, races and cultures.